You are in the
LUSO PAGES HOME
page
Links to rest of site:
LISBON TRANSPORT
Air Museum
Azambuja Rail Line
Carris
Cascais Rail Line
Coach Museum
Eating & Drinking
Fertagus Rail Line
Lisbon Aviation
Lisbon Bridges
Lisbon Buses
Lisbon Cablecar
Lisbon Day Trip
Lisbon Ferries
Lisbon Funiculars
Lisbon Metro
Lisbon Railways
Lisbon Railway Trips
Lisbon Ships
Lisbon Suburban
Buses
Lisbon Taxis
Lisbon Trams
Maritime Museum
Metro do Sul do Tejo
Oeiras Monorail
Sintra Rail Line
Sintra Transport
OPORTO TRANSPORT
Oporto Airport
Oporto's Bridges
Oporto Buses
Oporto (Gaia) Cable Car
Oporto Coaches
Oporto Excursions: Régua, Lamego
Oporto Funicular
Oporto Metro
Oporto Railways
Oporto Railway Trip to Coimbra
Oporto River Vessels
Oporto Tram Museum
Oporto Trams & Trolleybuses
Oporto Tram Routes Now
Oporto Transport Museum
Eating & Drinking in Oporto
ANGLO-PORTUGUESE CULTURE
Cesário Verde
Manchester/Portugal
SPAIN
Valladolid & the Cities of Castile & León
LOCAL HISTORY
Sale, Cheshire
Altrincham, Cheshire
Altrincham F.C.

---
A site dedictated to:

Lisbon and Oporto Public Transport
Anglo-Portuguese Culture
Local history in Altrincham and Sale, Cheshire, England -
including the Official Web Site of Altrincham Football Club.

---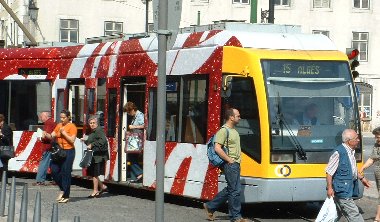 Component parts: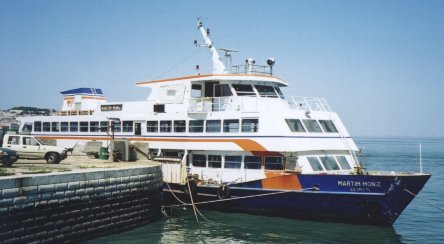 Lisbon ferry, Martim Moniz.
---
Copyright: ©


Compiled by John Laidlar