Reserves' Players, 2001-02
Those listed below either figured in the 2001-02 pre-season games but who are not included in the first team squad or have played in the Reserves this season.
Jason ANTHONY - An ex-Winsford United striker, Jason went to Droylsden in July 2001 before coming to Alty.
Sam BAKER - Speedy wide midfielder.
Kenny BRADY -ex-Stockport County left-back, who played in pre-season games but moved to Hyde United in September 2001.
Kevin BULLEN - Hard-working midfielder.
Phil BURTON - Paul is a tall defender.
Chris CHESTERS - Midfielder.
Pat CLAFFEY - Centre-back in last year's Youth team, who has also captained the Reserves.
Kurt EDGINTON - Former Hyde United keeper signed by Alty for 2001-02.
Lee EVANS - Pacy, young former Stockport County striker, who moved on to Hyde in December 2001.
Ryan GILLIGAN - Hard-tackling midfielder.
Mike GREEN - A promising Northern Irish left-back.
Barry GUILDFORD - 25 year-old midfielder, with Australian and Vietnamese league experience, who can also play at right-back. Was also with Marlow Town in the Ryman Division Two.
Tony HARGREAVES - Tony is an accomplished midfielder, formerly at Maine Road FC. Has played for the first team in cup competitions this season.
Charles HEATHCOTE - Left-back and son of the Alty Coach, Graham Heathcote. Charles made his Reserves' debut at Ashton United.
Ian HORTON - Highly promising and versatile Youth player.
Steve HOWE - Centre-back who captained last year's Youth team and also turned out for Maine Road FC.
Colin HUNTER - Played pre-season but has now moved on.
James JENNINGS - Played as a midfield sub. in pre-season game.
Paul JOHNSON - A versatile defender, who was with the Reserves last season, too. Paul has played for the Cheshire County FA team as well as Runcorn and has also been a trialist at Wigan Athletic and Tranmere Rovers. Has now moved to Chester City.
Kevin KAVANAGH - Striker.
Steven LAWLESS -
Peter LEE - Forward.
Gérard LEONARD - French striker, (ex-Montpellier) who played twice for the first team last season. Now moved on to Hyde Utd.
Steve McGRATH - Youth and Reserve team centre-back.
Wayne McKENZIE - Striker.
Simon McMAIN - Scored some goals in the pre-season games and has also started the season well.
Stuart MADEW - Scored against Leigh RMI - and then kept goal in the return fixture!
Keith MAIRS - Keith made his first-team debut in 2000-01. He is a promising midfielder, who has been at the club for several years. Succeeded Terry Bowker as captain in September 2001.
James MARROW - Former Leek Town first teamer.
James MARSDEN - Midfielder.
Paul MONAGHAN - Member of last season's Youth squad, who can play in midfield or defence. Takes a good free-kick.
Barry MOORE - Goalkeeper who arrived this season on trial.
Steve MOKOLO -
Dale NEWBROOK - Goalkeeper in last season's treble-winning Alty Youth side.
Chuicu OTUTU - Skilful midfielder.
Tom PACKETT - Understudy goalkeeper to Dale Newbrook.
Melvyn PAMPILLA - Wide midfielder.
Paul ROBINSON - Youth and Reserve team full-back.
Paul RUDD - Defender/ centre-back.
Gavin SAMUEL - Striker.
Wayne SCOTT -
Gary SHELTON - Gary, a right-sided midfielder made debut against Chester City.
Tamoaki SHIMIZU - Japanese midfielder seen in the pre-season game against Abbey Hey.
Daniel SMITH - Striker.
Leon SMITH - Central midfielder, signed from Stevenage Borough in November 2001.
Richard SMITH - Youth and Reserves midfielder.
Dave SWANNICK - Ex-Morecambe defender who is also a member of the first-team squad.
Steven TAAFFE - Ex-Stoke City striker, who appeared in a pre-season match.
Robert TABERNER - Right back.
Lee THOMPSON - Left-sided Youth team player who has also played for the Reserves.
Paul TILLEY - Midfielder and captain of Alty Youth but has also played this season at Reserves level.
Derek TURAY -
Michael TWISS - Former Manchester United player who came as a trialist in August 2001 but has moved on to Leigh RMI.
James WILKINSON - Defender.
The following who played for the Reserves last season have now left the Club: Neil Wakefield, Gregg Duff, Paul Walsham, Danny Frost, Phil Hall, Carl Jackson, Ryan McMahon, Eric Seekie (now at Chester), Anthony Snagg and David Wills.

Reserves' Fixtures: Lancashire League Division 1
---
All home fixtures are played at Flixton FC, Valley Road, Flixton.
---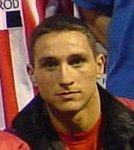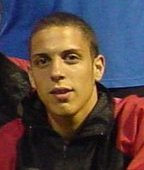 Left to right: Anthony Hargreaves; Pat Claffey; Dale Newbrook.
DATE
AT
AGAINST
RES
SCORERS
22.8.01
H
MORECAMBE
1-3
Bowker 3 (pen)
24.8.01
A
BURSCOUGH
1-2
Hargreaves
8.9.01
A
LANCASTER CITY
4-4
Hargreaves 21, Howe 28, McMain 75,87
12.9.01
H
LEIGH RMI
2-2
Anthony 26, Madew 78
22.9.01
A
ASHTON UTD
1-0
McMain 63
29.9.01
A
ACCRINGTON STANLEY
3-2
Anthony, Thompson, Hargreaves
3.10.01
A
CHESTER CITY
0-0
10.10.01
H
CHESTER CITY
0-6
13.10.01
A
OSSETT TOWN
1-4
Anthony
20.10.01
A
BAMBER BRIDGE
2-0
Daniel 8, D. Smith 75
POSTPONED
H
BURSCOUGH
14.11.01
H
LANCASTER CITY
0-1
17.11.01
A
SOUTHPORT
1-5
28.11.01
H
GUISELEY
1-2
Anthony 47
8.12.01
A
MARINE
0-0
19.12.01
H
BURSCOUGH
1-0
Thompson 40
21.12.01
A
MORECAMBE
1-3
Baker 59
3.1.02
H
ASHTON UTD
POSTPONED
9.1.02
H
SOUTHPORT
0-2
23.1.02
H
MARINE
0-3
9.2.02
A
LEIGH RMI
2-2
Daniel 42, Thompson 73
6.3.02
H
ROSSENDALE UTD
0-0
RESULT STANDS ALTHOUGH ABANDONED AFTER 32 MINS
13.3.02
H
ASHTON U.
1-3
Horton
20.3.02
H
BAMBER BRIDGE
9-0
Baker 15(pen), Daniel 20,42,62,72 Duncalf 34, Mairs 44, Strange 52, Tilley 81
27.3.02
H
COLWYN BAY
3-0
Tilley 28, Mairs 30, Baker 67
30.3.02
A
ROSSENDALE UTD
2-3
3.4.02
H
BARROW
3-1
Lunt (2), Baker
10.4.02
H
OSSETT TOWN
1-5
Kerfoot 83
17.4.02
A
BARROW
5-1
27.4.02
A
COLWYN BAY
2-1
29.4.02
A
NORTHWICH VICTORIA
1-1
Madew
1.5.02
H
NORTHWICH VICTORIA
2-2
Lunt 76, Evans 82
7.5.02
A
GUISELEY
1-8
15.5.02
H
ACCRINGTON STANLEY
3-4
Thompson 12, Madew 44, Shillito 71>
---
Reserves' Table: Lancashire League Division One
Table courtesy of Bob Allan and B. Sutton.
The Lancashire League has treated the abandoned draw with Rossendale as a result in their table below.
| | | | | | | | | | |
| --- | --- | --- | --- | --- | --- | --- | --- | --- | --- |
| Pos | 16 May 2002 | P | W | D | L | F | A | GD | PTS |
| 1 | Morecambe Reserves | 32 | 25 | 5 | 2 | 142 | 34 | 108 | 80 |
| 2 | Chester City Reserves | 32 | 23 | 6 | 3 | 108 | 29 | 79 | 75 |
| 3 | Burscough Reserves | 32 | 20 | 5 | 7 | 78 | 39 | 39 | 65 |
| 4 | Ossett Town Reserves | 32 | 20 | 3 | 9 | 73 | 50 | 23 | 63 |
| 5 | Guiseley Reserves | 32 | 18 | 3 | 11 | 88 | 74 | 14 | 54 |
| 6 | Southport Reserves | 32 | 17 | 2 | 13 | 74 | 45 | 29 | 53 |
| 7 | Marine Reserves | 32 | 13 | 10 | 9 | 64 | 50 | 14 | 49 |
| 8 | Rossendale United Reserves | 32 | 15 | 10 | 7 | 61 | 50 | 11 | 49 |
| 9 | Lancaster City Reserves | 32 | 15 | 4 | 13 | 58 | 56 | 2 | 49 |
| 10 | Accrington Stanley Reserves | 32 | 15 | 3 | 14 | 72 | 60 | 12 | 48 |
| 11 | Northwich Victoria Reserves | 32 | 10 | 6 | 16 | 55 | 72 | -17 | 36 |
| 12 | Altrincham Reserves | 32 | 9 | 8 | 15 | 54 | 69 | -15 | 35 |
| 13 | Ashton United Reserves | 32 | 11 | 2 | 19 | 54 | 77 | -23 | 35 |
| 14 | Barrow Reserves | 32 | 8 | 2 | 22 | 64 | 98 | -34 | 26 |
| 15 | Leigh RMI Reserves | 32 | 7 | 4 | 21 | 46 | 93 | -47 | 25 |
| 16 | Colwyn Bay Reserves | 32 | 4 | 3 | 25 | 36 | 98 | -62 | 15 |
| 17 | Bamber Bridge Reserves | 32 | 3 | 2 | 27 | 37 | 170 | -133 | 11 |
---