BARRY PIKESLEY - FIFTY SHADES OF GRAHAME ROWLEY
---
The following article is reproduced from "The Robins' Review" of 18 April 2015.
FIFTY SHADES OF GRAHAME ROWLEY
"Sometimes when teams are promoted, they say the target is to finish one place above the relegation zone but I see that as a defeatist standpoint. It reminds me of the saying about the only pressure is the pressure you put on yourself. If you pigeonhole yourself, you are going to be pigeonholed, aren't you? We will roll the dice and see where it takes us."
Those were the measured words of Lee Sinnott on the threshold of the new Vanarama Conference season back in August 2014, as imparted to the club's joint Press and Media Officer John Edwards. Throughout the vicissitudes of the ensuing campaign, that final sentence, in particular, would proceed to become an habitual mantra recited by the Alty manager. The Diceman Cometh, as it were.
If nothing else, his reiteration of that sound bite indicates that it's probably not an astute move to challenge Lee Sinnott to a game of Yahtzee.
So, with just two league fixtures remaining, it's an opportune moment to indulge in a highly subjective overview (or, as some may regard it, a restricted view) of the Robins' 2014/15 season, which constitutes the fourth under the supervision of Lee Sinnott and Neil Tolson.
All in all, I would deem the season to have been a qualified success, concluding with the gratifying denouement of the Robins preserving their Vanarama Conference status with a relative degree of ease. I suspect that our visitors from Shropshire this afternoon would swap places with us in a trice, anyhow.
Once again, the 'passing game' style of football espoused by Lee Sinnott has been entertaining and I have especially admired his positive approach to the task at hand, all of which has been in pleasingly marked contrast to a few of the somewhat negative and defeatist attitudes which did tend both to pervade and cloud some of our previous campaigns at this level. One more victory would see us attain our highest points total in this division since the figure of 58 which was amassed when we finished in 12th position in the 1995/96 GM Vauxhall Conference league table.
However, the omens undeniably did not augur at all well after the opening dozen league fixtures of this season had been completed. At that exceedingly disquieting juncture, Alty were languishing in 23rd spot with the following sorry record: won: two; drawn: two; lost: eight; goals scored: 12; goals conceded: 29 and points gained: eight out of a potential tally of 36. The Robins had just endured a truly horrendous sequence comprising a trio of drubbings in 12 days, during which they had failed to score whilst simultaneously contriving to concede 13 goals, which would duly prove to be unlucky for the state of our goal difference figure for the remainder of the season. Havern knows I'm miserable now, indeed.
That 4-0 ignominy inflicted by Welling United at the J Davidson Stadium on Saturday, 27th September 2014 would prove to be the nadir of our season. Yet just when all looked lost and it seemed that the only worse thing which could possibly happen would consist of being compelled to listen to a Stubblemelt album, the black clouds parted and unbridled elation unexpectedly ensued merely three days later.
Our first league derby against Macclesfield Town in over 17 years elicited both a precious first clean sheet of the campaign and James Lawrie's unforgettable and momentous 90th-minute wonder strike, which clinched our first home league victory over the heinous Silkmen since a 1-0 triumph by Gerry Quinn's side (containing the incomparable Ian Tunnacliffe) way back on on Easter Monday, 12th April 1993. Joyous scenes and an unquestionably pivotal moment in our season, which appeared to instil some vital belief into the players that they 'belonged' in this division and could go on to compete and, more importantly, prosper.
During the season, the Robins have been afflicted by a curious malaise which manifested itself in the guise of producing a patently disappointing set of results against the teams wallowing in the lower echelons of the league table. Alty's record versus the current bottom six clubs in the division reads as follows: played: 11; won: four; drawn: one; lost: six and points accumulated: 13 out of a possible total of 33. That data includes two reverses against an utterly abject Nuneaton Town side and this afternoon the present basement club AFC Telford United have the chance to complete a league double over the Robins.
By contrast, the Robins have attained a pair of league doubles (over Dartford and Chester) and the opportunity for a third beckons at Braintree Town next Saturday in the season's finale.
Here are some additional random statistics pertaining to the 44 league fixtures which Alty have fulfilled to date.
A total of nine clean sheets have been recorded (all of them when Stuart Coburn has been in goal) and the Robins have failed to score on 13 separate occasions. Our best run of consecutive league victories comprised four in January and February of this year; Barnet possess the best aggregate score against us (8-1) and we have incurred the sum of eight red cards (one each for Simon Richman, Adam Griffin, Scott Leather, Sean Williams, Peter Cavanagh and Jake Moult, together with a couple for Tom Marshall).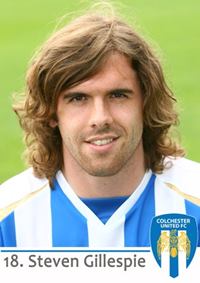 One other bizarre feature relates to the fact that we are currently on course to complete an entire league season without having scored a goal from a penalty, a phenomenon which I am struggling to recall as ever having occurred previously during my 44 years as an Altrincham FC supporter. We've only been awarded two spot kicks all season, both of which were missed here at the J Davidson Stadium with the respective culprits being Steven Gillespie (in added time in a 1-0 defeat versus Alfreton Town) and Nicky Clee (on the stroke of half-time in that 3-1 setback at the hands of Barnet).
I confess that as someone who was concerned that we had possibly retained too many members of last season's playing staff in the immediate aftermath of our play-off success against Guiseley, I have subsequently been interested to observe that we have, in fact, relied primarily on the nucleus of our promotion-winning squad to secure our goal of continuing to play in the highest division of the 2015/16 Vanarama National League.
I would even contend that the respective contributions of the five new players who were recruited last summer have been largely peripheral. Peter Cavanagh started the season promisingly but I can't help but feel that his influence on proceedings has rather waned as the season has progressed (plus accruing 10 yellow cards and one red card just isn't acceptable, in my book).
Dave Parton, Sean Williams and Ryan Crowther have all enjoyed their occasional 15 minutes of fame along the way but not one of them has genuinely managed to become a fixture in Lee Sinnott's first-choice XI.
Steven Gillespie was one of our marquee signings last summer but, alas, his form has been hugely underwhelming and his season has gradually unfolded into something of a nightmare. He's started merely nine games for the Robins, during which he has scored just a solitary goal (at Southport in the fourth league fixture of the campaign), and he hasn't featured in an Alty starting XI since that 3-2 victory at Wrexham back on Saturday, 22nd November 2014. For whatever reason(s), the dice have simply not rolled in his favour.
My selection as the Robins' Player of the Season is Gianluca Havern, who I deem to be a greatly undervalued performer whose consistency and efficient defending do sometimes rather get taken for granted. He's actually missed only one of Alty's total of 49 competitive fixtures to date and that transpired when he was relegated to the role of an unused substitute for that aforementioned calamity at home to Welling United.
An honourable mention to Damian Reeves, both in recognition of his industrious contribution (frequently when being deployed as a lone striker) and, most significantly, for scoring over a third of our total (so far) of 51 Vanarama Conference goals. His 21 goals this season (18 in the league, two in the FA Trophy and one in the FA Cup) have seen him ascend to joint second in the all-time list of Altrincham FC's leading goalscorers, level on an ongoing total of 147 alongside both Graham Heathcote and Jack Helme (although it should be noted that the latter's figure is a minimum, as there are circa 40 missing goalscorers for games played over the period when he was with the Robins). So, only another 119 goals now required to surpass the legendary Jackie Swindells' Alty career total of 265 then! Time to practise your penalty-taking technique again, Damian...
Alas, the Robins' all too fleeting FA Cup adventure this season produced yet another tale of despair for the supporters in the form of that mortifying 4-1 capitulation at Blyth Spartans, the second season in succession in which a team from two leagues below has eliminated Lee Sinnott's men from that competition. Yet another frustratingly squandered opportunity to boost the club's bank balance with some welcome prize money. Probably the most apposite synopsis of that débâcle emanated from the aforementioned John Edwards on Radio Robins: "Almost indescribably disappointing. A complete embarrassment."
Two successive 1-0 FA Trophy victories over Macclesfield Town and Kidderminster Harriers respectively induced a transitory glimmer of hope that Alty could even be in the process of rediscovering the route to Wembley Stadium. However, this tantalising prospect duly evaporated via a dispiriting 1-0 reverse at mid-table Vanarama Conference South outfit Bath City.
Meanwhile, has anyone even got the remotest recollection of what happened in the Cheshire Senior Cup?
This season has also witnessed a milestone in the shape of Stuart Coburn's monumental accomplishment in overtaking John Davison's record of 678 appearances for the Robins. A statue of the great man must surely be commissioned soon by the Board of Directors?
Off the field, the most prominent arrival has been the Community Sports Hall, which will, ideally, evolve to increase both the club's revenue and its profile. Let's hope that, to adapt a famous line from the film Field Of Dreams, it's a case of "If you build it, they will come."
Time to issue some plaudits both to Mark Bennett for his professional work on Alty TV (whose superb quality footage of the highlights from our home matches puts those that are uploaded by other purportedly 'bigger' clubs to shame) and media impresario Brian Flynn and his gallant band of Radio Robins broadcasters for their sterling service in some corners of foreign fields that are forever Alty.
Another positive to be gleaned from this season is that our average attendance for the 22 Vanarama Conference fixtures that have been staged at the J Davidson Stadium stands at 1,245, which signifies that we are currently on course to register our highest average home league attendance since the figure of 1,385 that was posted in the 1990/91 GM Vauxhall Conference season.
That attendance statistic has indubitably benefited from the anomaly of the club having hosted only two Tuesday night home league fixtures during the season (and both of those had been played before the end of September). That paucity has engendered the lowest total of night matches enacted at Moss Lane/the J Davidson Stadium in a season since the debut of the floodlights on Monday, 4th April 1966.
There was one esoteric body blow for many of us during the season, which comprised not witnessing Kyle Perry unveil his Molly Ringwald impersonation when the Robins sported those pink Cancer Awareness shirts at home to FC Halifax Town in March.
The peerless Leonard Cohen once intoned: "Everybody knows that the dice are loaded. Everybody rolls with their fingers crossed. Everybody knows the war is over. Everybody knows the good guys lost."
Well, just on this single occasion, I will have to take issue with some of my long-standing idol's proclamations.
Lee Sinnott rolled his dice and the upshot has been another season of progress for the club, culminating in the relatively comfortable retention of our membership of this league. Oh, and we also happened to beat Macc. Twice.
BARRY PIKESLEY
---