ALTY LEGENDS SECTION 44
by Terry Rowley
These pages chronicle the playing legends of Altrincham Football Club. The texts have been kindly supplied by Terry Rowley, formerly joint editor of the Robins' Review matchday programme. Many of the profiles have previously appeared in the Robins' Review.
---
130. Eddie BISHOP
131. Ernie TAYLOR
132. George SMITH
---
130. Edward Michael 'Eddie' BISHOP
By Terry Rowley
Born: 28th November 1961 in Liverpool
Eddie Bishop was a hard-tackling all-action goal-scoring midfield player who had all the credentials to become an Altrincham Legend in the mould of Gerry Casey, John King and Lennie Dickinson but, instead, he is regarded as a legend at the two Football League clubs he played for, Tranmere Rovers and Chester City.
Born in Liverpool his family moved to Winsford and Eddie started to play local football. Outside football he worked the in the wrought-iron business, making gates and garden furniture. Some would say his style was ill-disciplined, others passionate, but whatever the viewpoint no one could dispute his commitment on a football field, which meant he was often in trouble with officialdom.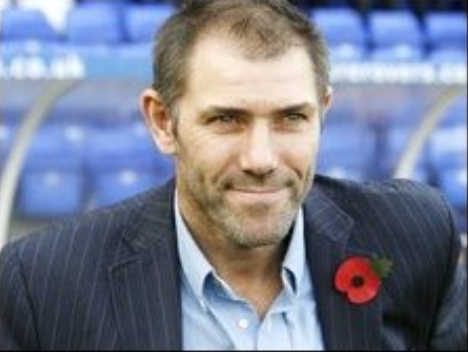 He came to prominence with local side Winsford United, where he played two seasons from 1982/83. In 1984, Northwich manager John Williams signed him for Northwich Victoria, then in the Conference, and he scored 15 goals in 58 Conference games. At the end of the 1985/86 season John Williams swopped manager positions with John King and it wasn't long before Eddie followed him to Moss Lane, making his debut on 4th October 1986, in a 2-2 draw against Nuneaton Borough at Moss Lane.
Eddie did not score on that occasion but scored in each of his next three games. Surprisingly, he was never a regular but still finished the season scoring 13 goals in 24 full and 6 substitute appearances, which was not bad from midfield. Ten games into the 1987/88 season John Williams resigned and the infamous short reign of Tommy Docherty began and it was obvious that Eddie was not Tommy's sort of player. At the end of the year, after his last game, a 3-1 home defeat to Macclesfield on Boxing Day, he was allowed to join Runcorn early in January.
He was unfortunate as Docherty went soon afterwards. Eddie had scored 18 goals in 40 full and 8 substitute appearances for Altrincham. He continued to perform well at Runcorn and came to the attention of Tranmere Rovers#' legendary manager, John King, who took the chance and signed Eddie as a professional in March 1988, with him entering the professional game at the age of 26. Eddie's no nonsense, hard tackling, hard-working style suited the team that King was putting together, along with fellow non-league players, Mark McCarrick (also Runcorn), Dave Higgins (Caernarfon) and a smattering of experienced lower league professionals like Ian Muir, Jim Harvey and Jim Morrissey.
Tranmere were about to embark on the most successful period in their history. But the 1988/89 season started slowly for Tranmere, with Rovers not winning any of their first four games. Eddie had been sent on loan to Northwich at the start of season, where he scored once in three games, before returning to Tranmere where he scored on his home debut in a 1-0 victory over Peterborough as Tranmere went on a run of two defeats in eleven matches.
In addition Rovers reached the 4th round of the Littlewoods Cup. A 1-0 win at Scunthorpe on New Year's Eve saw Tranmere go on another extended run of 21 games with only two defeats which saw them top the table with four games to play, but they eventually finished runners-up and gained promotion to Division Three.
The following season Tranmere started by winning seven of their first nine games and they took Tottenham to a Littlewoods 4th Round replay as well as going on a run of nine straight wins which got them into the play-off final, at Wembley. Unfortunately they lost 2-0 to Notts. County. As consolation Tranmere won the Leyland Daf trophy at Wembley, with Eddie coming on as substitute.
One story that typifies Eddie was that ,prior to the cup match with Millwall, manager King wanted his players to rest and relax. Typically, Eddie knocked up a pair or wrought iron gates before scoring the winner in the cup tie.
The following 1989/90 season saw Eddie out of the side more than in and in December Chester manager, Harry McNally, paid £70,000, (then a Chester record fee) to take him to Sealand Road, where he teamed up former Altrincham legend, Graham Barrow.
Eddie had scored 22 goals in 97 appearances for Tranmere. For the rest of the season, Eddie played his part in keeping Chester in the Third Division, scoring seven goals in 19 games and gaining the fans' respect. The following 1990/91 season he fell out of favour in a troubled season for Chester, who were playing their home matches at Macclesfield, and he ended the season on loan at Crewe Alexandra, where he played three games. The only high spot was the hat trick he scored in a 6-2 win over Mansfield Town in October.
Returning to favour in 1991/92 Eddie was the first Chester player to score at their new home, the Deva Stadium. Over the next three seasons he was in and out of the side but, when he played, he gave nothing less than 100%. Nothing demonstrated Eddie's commitment more than the 2-2 draw with Wrexham on St Valentine's Day 1995. In a fiery derby match, Eddie opened the scoring for Chester in 13 minutes only for Wrexham to hit back with two goals, Chester than had first Chris Lightfoot and then Bishop sent off, for an off the ball incident, before nine-man Chester salvaged a point.
His swansong as a League professional came during the 1995/96 season, where he opened his account by scoring in each of the first four games, adding three more by the end of October before injury finished his season and he was subsequently released. Eddie had scored 30 goals in 141 matches for Chester.
He then returned for his third spell at Northwich Victoria and spent two seasons there, (scoring seven goals in 54 Conference matches) before being released and moving across town to Witton Albion, in July 1998 where he had spells as assistant manager (July 1999), before being sacked in December 2000, only to be re-instated in March 2001 as acting manager and finally manager. His spell in charge lasted only 10 games before controversy, after a Cheshire Senior Cup defeat by Woodley Sports, saw Eddie ordered from the dugout and restrained by the players at full time from approaching the match officials.
He subsequently saw FA charges and a club suspension, an action that moved Eddie to resign a few days later in October 2001, after only 10 games in charge. Eddie immediately teamed up with his previous Witton manager, Nigel Gleghorn, taking the assistant manager's role at Nantwich Town. After the pair were sacked in October 2003 he moved to Runcorn FC Halton as assistant manager to former Chester team-mate Chris Lightfoot in the same month.
The pair were sacked in October 2004. Eddie played for many years for Northwich based Oakland FC in the Mid-Cheshire Sunday League, alongside players like Jimmy Quinn. Eddie was a regular scorer including 41 goals in the 2003/04 season and he once scored eight goals, in 2004, in a 10-1 win over Middlewich Sutton. There were regular complaints from opponents that it was not fair to have ex-professionals playing against them, even if they were in their forties!
After this, Eddie's participation in senior football was over, although he continued to turn out for charity matches and fundraisers for both Chester and Tranmere until at least 2013. He was part of the Tranmere Rovers side that won the Masters Tournament in 2009.
Eddie still retained his wrought-iron business but later branched out into art, creating installations and hosting and taking part in exhibitions. In 2009 he signed up for the University of Bolton to obtain his degree in Fine Art. He is in addition a painter, welder and sculptor and is even reputed to have performed as an Elvis impersonator and as a TV presenter!
He was a larger than life character, loved by the fans; a down to earth character whose path meandered far from football.
Footnote: Eddie is the older brother of comedian John Bishop, who was also a decent non-league player.
Eddie Bishop's Career:
Winsford United: till 1984
Northwich Victoria: 1984/85-86/87 58 games - 15 goals
Altrincham: (10/1986)

1986-87, 15+6-8NL,3-1FAC, 4-2LC, 1-2CSC, 1-0FAT
1987-88,14+2-5NL, 1-0FAC, 1-0FAT

Runcorn: (01/1988)
Tranmere Rovers: (03/88) 1987/88-90/91, 46+31-19L, 2+2 FAC, 8+3-3 LC, 2+3 other gamess,
Northwich Victoria: (08/1988 loan) 1988/89 3 -1goal
Chester: (12/90 £75,000) 1990/91- 1995/96 97+18-28L, total 141-30
Crewe Alexandra: (03/92 loan) 1991/92, 3-0
Northwich Victoria: (1996) 1996/97- 1997/98 54-7 League games 2 seasons
Witton Albion: (07/1998)

1998/99 29+15-7
1999/2000 2+19-3
2000/01 15+13-7

Nantwich Town: 10/ 2003 assistant manager
Runcorn FC Halton: 2003 assistant manager sacked 10/2004
---
131. Ernest 'Ernie' TAYLOR
By Terry Rowley
Born: 2nd September 1925 in Sunderland
Died: 9th April 1985 in Birkenhead
Ernest Taylor was born in Sunderland, one of 11 children. He was to become affectionately known as 'Tom Thumb', (he stood 5' 4" tall, weighed 9 stone and wore size 4 boots). He grew up playing for Sunderland Schoolboys and then for Hylton Colliery juniors.
As soon as he was old enough, he enlisted in the Royal Navy and volunteered for the submarine service. Whilst still serving, he signed for Newcastle United in September 1942. He played occasional wartime fixtures, when available, scoring 7 goals in 26 games, in addition to turning out for Plymouth Argyle on two occasions in 1945.
On de-mob Ernie returned to Newcastle and eventually made his League debut on the 5th January 1947 against Barnsley. The 1947/48 season saw Newcastle promoted to Division One but Ernie played only a peripheral role, playing just eight games. He soon established himself in the side during the following season scoring three goals in 28 appearances.
A tricky player, who could not be bullied, he helped Newcastle to finish in fourth place in the league, with Ernie scoring eight goals in forty games in a side that contained Jackie Milburn and Joe Harvey. But in addition, Newcastle also made it to the FA Cup final, to face Blackpool after beating Bolton Wanderers, Stoke City, Bristol Rovers and Wolves, along the way.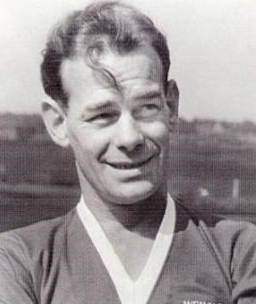 Newcastle won the Final, 2-0 and Ernie gained his first FA Cup winner's medal. Stanley Mathews, who played for Blackpool, stated that Taylor was "the architect of our Cup Final defeat" and urged Blackpool manager, Joe Smith to sign Ernie. Matthews recalled later 'Ernie was a cheeky, confident player who, on his day, verged on the brilliant. Despite his slight build, he could ride even the most brusque of tackles with aplomb and he could crack open even the most challenging and organised of defences'.
Smith followed up on the advice and, in October 1951, Blackpool paid Newcastle £25,000 for Taylor's services. Ernie had scored 21 goals in 117 league games for Newcastle.
At Blackpool he joined a strong side that contained Stanley Matthews and Stan Mortenson and, in 1952/53, Blackpool reached the FA Cup final for the third time in five years. This time the final was against Bolton Wanderers. The final was a sensational match, Blackpool being 3-1 down early in the second half and apparently buried. Mortensen then scored twice to bring the scores level in the 88th minute and extra time loomed. Stanley Mathews described what happened next; 'A minute of injury time remained... Ernie Taylor, who had not stopped running throughout the match, picked up a long throw from George Farm, rounded Langton and, as he had done like clockwork through the second half, found me wide on the right.
'I took off for what I knew would be one final run to the by-line. Three Bolton players closed in, I jinked past Ralph Banks and out of the corner of my eye noticed Barrass coming in quick for the kill. They had forced me to the line and it was pure instinct that I pulled the ball back to where experience told me Morty would be. In making the cross I slipped on the greasy turf and, as I fell, my heart and hopes fell also. I looked across and saw that Morty, far from being where I expected him to be, had peeled away to the far post. We could read each other like books.
For five years we'd had this understanding. He knew exactly where I'd put the ball. Now, in this game of all games, he wasn't there. This was our last chance, what on earth was he doing? Racing up from deep into the space was Bill Perry'.
Perry scored and Blackpool won 4-3 and Ernie had his second FA Cup winner's medal.
His performances caught the eye of the national selectors and, finally, Ernie was called up for England, winning his only cap in the famous match against Hungary on the 25th November 1953, England lost 6-3.
Ernie continued to play outstanding football for Blackpool and helped them to become runners-up in the First Division in 1955/56, which led to one further international appearance in 1956, a 'B' international against Switzerland.
The following season Blackpool finished fourth. Although into his thirties, Ernie could still work the magic.
In February 1958 Ernie was the first player signed by Manchester United after the Munich air crash, for a fee of £6,000. He had scored 53 goals in 217 league games for Blackpool.
Although he had been offered terms at Sunderland, he decided to help re-build a United side devastated after the disaster. He played in both legs of the European Cup Semi-final and helped United reach the 1958 FA Cup final but there was no fairy-tale ending with Bolton Wanderers winning, 2-0. Ernie played nineteen games for United. He had scored twice in a 11 league games and played 6 games in the FA Cup in addition to the two European games. With United, now re building in 1958/59, Ernie jjoined second division Sunderland, his hometown club, in December 1958 for a fee of £6000, having played a further 11 league games for United.
He then wound down his professional career and, after two and half seasons at Roker Park, scoring 11 goals in 68 games, Ernie retired from the full-time game, aged 35.
However, his career was far from over. New Altrincham manager 'Paddy' Fagan, persuaded former England internationals, Tommy Banks and Ernie, to join Altrincham in August 1961.
Both lined up for the season's opening fixture against Chester at Moss Lane, a match that end in a disappointing 2-2 draw. Age and injury were catching up and, although flashes of his brilliance were still there, Ernie was struggling. He scored against Marine in the FA Cup and again Ashton United but, after playing in the replay win over Ashton, Ernie missed the next three matches, including the 1-1 FA Cup draw with Wigan Athletic> He returned for the replay, which Altrincham lost and that was Ernie finished at Moss Lane.
He had played 14 games, (7 of which were in the FA Cup) and scored twice, (both in the FA Cup). He then joined Derry City in Ireland in November, played eight games and scored one goal there, before finally retiring in February 1962.
He briefly coached Carshalton United in 1963 before moving to New Zealand to coach New Brighton FC in Christchurch in February 1964. He stayed in New Zealand until 1965, also turning out whilst in Auckland for East Coast Bays. Returning to England, Ernie moved to Birkenhead where he was employed at the Vauxhall car plant at Hooton and acted as advisor to Heswell in the West Cheshire League.
Ernie Taylor passed away in Birkenhead on 9th April 1985.
Notes: • Elder brother Eddie Taylor, a Sunderland shipyard worker played for Willington who won the FA Amateur cup in 1950, Willington won 4-0. Eddie scored the opening goal • Another elder brother Jimmy played for Carshalton, Tooting, Walton and Hayes. He later coached Colliers Wood in the Wimbledon and District league
Ernie Taylor's Playing Career
Sunderland Schools
Hylton Colliery Juniors
Newcastle United (09/42) 1947/48-51/52 117 games 21 goals
Plymouth Argyle (played as a war-time guest player)
Blackpool (10/51 £25,000) 1951/52-57/58, 242 games 55 goals
Manchester United (02/58 £6,000)

1957/58 11 games - 2 goals in League, 6 games - 1 goal in FA Cup, 2games - 1 in European Cup
1958/59 11 games - 0 goals in League

Sunderland (12/58 £6,000) 1958/59-60/61, 68 games -11 goals in League, 3 games - 0 goals in FA Cup
Altrincham (08/61) 1961/62, 6 games -0 goals in League, 6 games- 2 goals in FA Cup, 1 game - 0 goals in League Cup
Derry City (11/ 61) 1961/62 8 games - 1 goal, retired 02/62
Carshalton United (1963), coach
New Brighton FC, Christchurch New Zealand (02/64-65)
---
132. George SMITH
By Terry Rowley
Born: July 1935, in Dublin
Died: June 2019
George came to Manchester as a 16-year-old in 1951. He started as an amateur at Manchester United and then Oldham Athletic before signing professional terms with Birmingham City. He then spent a season with Gillingham before returning north and briefly joining Northwich Victoria for the 1956/57 season.
From there, he moved to Stalybridge Celtic, after a month's unsuccessful trial at Ashton United, followed by three seasons at Mossley, where he made 139 appearances. George then had three seasons at Buxton. So that by the time he arrived at Moss Lane for the 1965/66 season, he was a highly experienced and well-respected keeper. George was to spend five seasons at Moss Lane.
George made his Altrincham debut on the opening day of the season, a 2-1 win away at Rhyl. He went on to establish himself as the first-choice keeper, forcing former England and Burnley goalkeeper Colin McDonald to play the role of back up. George and Altrincham's first season was extremely successful, as they won the Cheshire County League and kick-started their FA Cup reputation by making it to the Third Round for a match against Wolverhampton Wanderers.
That tie came after a run that saw them beat Scarborough 6-0, and Rochdale, 3-1 in Rounds One and Two.
In addition, Altrincham were runners up to Wigan Athletic in the Cheshire League Cup and George recorded 13 clean sheets that season. The following season George was displaced by Irish International, Brian Irvine for the early part of the season, not making his first appearance until the 26th September, a 5-0 trouncing at Moss Lane.
After going out of the FA Cup, 4-2 to Wigan Athletic, Irvine was out and George regained his first team spot for the rest of the season as he helped Altrincham to a League and Cheshire Senior Cup double. George contributed 15 clean sheets.
Even so, the 1967/68 season saw George replaced once again, this time by Droylsden's Brian Quigley and after regaining his place, lost it again to Macclesfield stalwart, Wilf Hall. However, George played in all of Altrincham's FA Cup ties, taking them through to a Second Round defeat at Moss Lane to Barrow. He finished the season with four clean sheets.
For Altrincham's inaugural season in the Northern Premier League, George found himself replaced once again, this time by Former Manchester City and Stockport County keeper. Steve Fleet. George however regained his place and finished the season with a further ten clean sheets.
For George's final season he started as first choice, only to be replaced by Crewe Alexandra's Willy Mailey, having added a further three clean sheets to his record. His final game came in a 3-0 Moss Lane defeat by Morecambe on the 1st March 1970.
That was George's Altrincham career over, having played 166 senior games for the club. He later went on to manage Stalybridge Celtic and Hyde United in 1974/75 and to coach Al-Hilal in Saudi Arabia and a team in Iceland. But he will always be fondly remembered at Moss Lane for his part in winning back-to-back league titles.
George Smith's Altrincham Career:
1965/66 in the CCL (Cheshire County League) 39 games, 8 in FA Cup, 5 games in League Cup, 2 games in CSC (Cheshire Senior Cup), 3 games in NWFL (North West Floodlit League). TOTAL GAMES 57 TOTAL CLEAN SHEETS 14
1966/67 in the CCL (Cheshire County League) 32 games, 5 games in CSC (Cheshire Senior Cup), 1 game in NWFL (North West Floodlit League). TOTAL GAMES 38 TOTAL CLEAN SHEETS 16
1967/68 in the CCL (Cheshire County League) 10 games, 3 in FA Cup, 2 games in League Cup, 2 in NWFL (North West Floodlit League). TOTAL GAMES 17 TOTAL CLEAN SHEETS 4
1968/69 in the NPL (Northern Premier League) 19 games, 3 games in League Cup, 2 games in CSC (Cheshire Senior Cup), 6 games in NWFL (North West Floodlit League). TOTAL GAMES 30 TOTAL CLEAN SHEETS 10
1969/70 in the NPL (Northern Premier League) 16 games, 1 game in FA Cup, 3 games in League Cup, 4 games in NWFL (North West Floodlit League). TOTAL GAMES 24 TOTAL CLEAN SHEETS 3
TOTALS in League matches 116 games, 12 games in FA Cup, 13 games in League Cup, 9 games in CSC (Cheshire Senior Cup), 16 games in NWFL (North West Floodlit League).

---

Go to ALTRINCHAM FC LEGENDS INDEX

---