ALTY LEGENDS SECTION 39
by Terry Rowley
These pages chronicle the playing legends of Altrincham Football Club. The texts have been kindly supplied by Terry Rowley, joint editor of the Robins' Review matchday programme. The profiles have previously appeared in the Robins' Review.
---
115. Frank BRIGGS
116. Colin CHESTERS
117. Terence Peter CONNING
---
115 - Frank BRIGGS
By Terry Rowley, Joint Editor of The Robins' Review.
Born: Salford, 1st February 1917
Died: Bury, 11th April 1984
A half-back of some potential, Frank was one of many players in the late 1930s who had any promise of football careers cut short by the Second World War.
Frank Briggs was born in Salford and joined Altrincham's reserve side. As an 18-year-old he made his debut for Altrincham on the right wing in a 3-2 home win against Stockport County reserves, on 8th September 1935. He then had to wait till the end of the season to play for the first team again, playing at right-half in the last three games of the season.
The following season, still primarily a reserve team player, Frank waited until 20th February 1937 to make his first appearance at inside-right, before re-appearing at left-half against Northwich Victoria in late March and retaining his place till the end of the season. He made eight appearances for the season.
Starting the following 1937/38 season at left-half he attracted the attentions of Port Vale, signing for them initially as an amateur in November 1937 and making his Football League debut for Port Vale in a 1-1 draw at Rochdale in December 1937. This came about due to the side's disastrous run of form and Frank was one of six team changes for the match. He turned professional the same month.
During the rest of the 1937/38 season Frank played a further 7seven games at wing-half before being released at the end of the season. He joined Aston Villa in May 1938 and spent the entire season with the reserves and a year later joined Wrexham in May 1939, making his Wrexham debut in the Jubilee match against Chester on 19th August 1939, followed by his full league debut in the 2-0 win over New Brighton the following week.
He then played the following league fixture, a 1-0 defeat at Rochdale and a 2-1 Welsh Cup defeat at Wellington Town, before the Football League was suspended at the onset of World War 2. He continued to turn out for Wrexham throughout the 1939/40 Western Division Regional League playing 13 League games and two League War cup games.
The following season he made only one appearance in the cup and, the following season (41/42), he made only two appearances, though he turned out as a guest for Watford in eight games, scoring once in the regional wartime London League.
He then missed the following two seasons before reappearing in one match in April 1945. In 1945/46 Frank reappeared for Wrexham in the Third Division North West League, which started in March 1946, with him playing in a further six games at either outside- or inside-left, before continuing his playing career after the War with Birmingham League side Oswestry Town for the 1946/47 season.
Frank Briggs's Career:
Altrincham (1935)
1935/36 4 apps in League.
1936/37 10 apps in League.
1937/38 2 apps, 1 goal in League; 1 app. in League Cup.
Port Vale (11/37 amateur, 12/37 Professional)
Aston Villa (05/38)
Wrexham (05/39)
1939/40 3 games,
1939/40 13 apps in Wartime Western Regional League, 2 apps in Cup
1940/41 1 apps in Wartime Cup
1941/42 2 apps in Wartime Western Regional League
Watford (guest) 1941/42 London League 8-1 (October- to end November 1941)
Wrexham
1942/43
1944/45 1 apps in Wartime
1945/46 6 apps in Third Division North West League
Oswestry Town (1946)
---
116 - Colin Wayne CHESTERS
By Terry Rowley, Joint Editor of The Robins' Review.
Born: Crewe, 21st November 1959
At youth level Colin represented the Crewe FA, winning the Cheshire FA District Youth Cup in 1976. He was scouted and signed as an amateur by Derby County, who in September 1977 appointed Tommy Docherty as manager and in November 1977, on his 18th birthday, Colin was offered professional terms.
His First Division debut soon followed, being selected to play centre-forward on 27th December 1977 in a 3-0 defeat to Aston Villa. On New Year's Eve he was dropped to the bench but came on as a substitute for Gerry Daly and then, on 2nd January, he played again as a substitute for Charlie George in a 4-2 win over Coventry. He then went back to the reserves before reappearing on the 10th February, playing at inside-left in a 3-1 defeat at Middlesbrough. Over a month later, on 18th April, he played inside-right in a 1-0 defeat at WBA, followed four days later, by playing number 9 in a 4-1 win over Leicester City. A week later, again at number 9, he played against Manchester City in a 1-1 draw.
He scored his only First Division goal on May 9th in a 3-0 win over Arsenal.
The start of the 1978/79 season saw Colin's 1st division career fizzling out. On August 26th he came off the bench to replace Steve Powell in a 1-1 draw with Birmingham City and his final match came in the League Cup, again as substitute for Gordon Hill, in a 1-0 win over Leicester City. That was it; relegated back to the reserves having made 6 starts and 4 substitute appearances and scoring just the one goal.
In February 1979 he went on loan to Waterford United in Ireland. In May, Docherty was replaced by Colin Addison and Colin Chesters was on his way back to his home town team, Crewe Alexandra, signing in September 1979.
Tony Waddington had taken over at Crewe in June 1979. Crewe, as perennial under-achievers, were playing in the Fourth Division and the 1979/80 season was no exception, Crewe finishing second to bottom and having to seek re-election. The following 1980/81 season could be termed a relative success as Crewe finished in a 'heady' 18th place and well clear of re-election worries.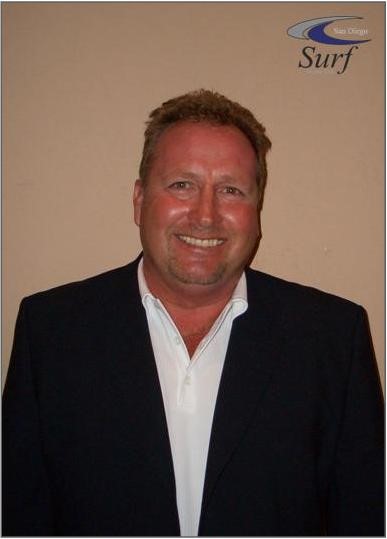 Colin, well-liked by Waddington, could hardly be termed a success as a centre-forward with just 6 goals in 52 full and 9 substitute appearances although, to be fair, one of those appearances was as goalkeeper! This occurred on Sunday 4th April 1982 away at Darlington, Crewe lost 1-0, the same day that Margaret Thatcher ordered the British Fleet to the Falklands.
Waddington was replaced in the summer and Colin was released, his professional career over. Moving up the road, he joined Northwich Victoria for season 1982/83. He was now about to embark on his most productive spell in football. His first season saw Northwich go to Wembley in the FA Trophy, only to lose 2-1 to Telford but to return the following season, when Colin and Paul Reid made up one of the most potent attacks in non-league football. Reaching Wembley for the second year in a row, Colin scored the equaliser at Wembley in a 1-1 draw with Bangor City and scored again in the replay, played at Stoke City's Victoria Ground, Northwich lifting the trophy, winning 2-1.
In two seasons at the Drill Field, Colin had delivered as a centre-forward with 56 goals in all competitions. He was now managing a leisure centre. However, it was his form on the football field that encouraged Altrincham boss, John King to pay Northwich £4,500 for his services, just two days before the start of the 1984/85 season.
Colin started well enough, partnering Graham Bennett up front and scoring on debut in the season's opening fixture, a 2-1 win over Kettering at Moss Lane. He then scored in a 3-3 draw away at Enfield and then in a 2-1 win away at Runcorn and once more in a 1-1 draw with Worcester City in late September. He was injured in the 2-0 win over Weymouth on 20th October, which turned out to be a broken hip, an injury that would keep him out of the side until mid-February, before returning for the 2-1 defeat at Scarborough but marking the occasion with Altrincham's consolation goal.
But he was never the same, for the rest of the season he was in and out of the side, playing his final game of the season on April 8th against Nuneaton Borough, injury again curtailing the rest of the season. He had scored 5 goals in the league, one in the Cheshire Senior Cup and one in the FA Trophy, making 27 starts and one substitute appearance in all.
Altrincham supporters were anticipating the 1985/86 season as Altrincham re-united Colin with his former Northwich strike partner, Paul Reid. Indeed, the season started well. Colin started like the previous season by scoring in the opening day fixture, again at home and again against Kettering but, this time, the score was 2-2. He was injured again in the 1-0 win over Frickley on the 9th September, not returning until two months later in the 7-4 win over Nuneaton Borough. Colin once again marked his return by scoring one of Altrincham's seven goals.
Forever to be remembered as part of Altrincham's famous FA Cup run. Colin played in both the FA Cup games at Birmingham and York City.
His final appearance in an Altrincham shirt was against Enfield at home a 4-1 defeat in which he came on as a substitute on 15th March. This meant that Colin missed out on another Wembley appearance in the FA Trophy, having moved south to Weymouth later in March, where he scored his first goal in a 1-1 draw with Dartford on the 6th April. He then scored twice in a 4-3 win over Barrow as Weymouth finished the season in fifth place.
The following season Colin again struggled with injury and didn't score his first goal until October in a 3-3 draw with Barnet. He scored twice in the Dorset Senior Cup 5-0 win over Flight Refuelling and that was it; his English playing career was over, aged 27.
In May 1987 Colin then left the UK and emigrated to Southern California where he started the next phase of his career, in coaching. Initially he coached in girls' soccer, first with the San Diego Surf Soccer club, Pegasus in 1992 and then the La Jolla Nomads in 1993 before taking up coaching full time at San Diego Surf. Over the next 23 years he built an outstanding reputation as a coach, initially specialising in girls' soccer.
He wrote a book 'The Winning Combination in Girls' Soccer' published in November 1998. He then worked his way to becoming Director of Coaching at 'Surf' and created an impressive run of building nationally successful teams. In 2006 he acted as technical consultant to the San Diego Gauchos and implemented his coaching structure on boys' teams at Surf, with equal success.
In 2007 he was named Southern California's 'Coach of the Year'. Always keen to learn, Colin has travelled to Ajax Amsterdam and Barcelona to learn and exchange coaching techniques. In February 2015 it was announced that Colin and Surf President, Jeremy McDonald had negotiated a five-year partnership between San Diego Surf and Premier League, Manchester City. The agreement involved a youth soccer tournament and using Manchester City's youth training programme. In addition, Surf players got the opportunity to train at the Manchester City Academy.
On 1st July 2016 Colin moved to Houston, as executive director of Houston Express and retained that role for the newly formed, Rise Soccer Club, a combination of the Houston Express, Eclipse and Pearland United clubs. Colin resigned his post on the 31st August 2019 to return to California, after a serious accident to his son, which left him in intensive care.
Colin Chesters: Career
Derby County (11/77)
Crewe Alexandra (09/79)
1979/80-81/82: 52+9 games, 6 goals (one appearance in goal)
Northwich Victoria
1982/83-1983/84: 56 goals
Altrincham (£4500 (08/1984)
1984-85: 21 apps, 5 goals in League; 1 app.in League Cup; 2 apps, 1 goal in CSC; 3 apps, 1 goal in FA Trophy
1985-86: 13+2 apps, 6 goals in League; 3 apps in FA Cup; 1 app. in League Cup; 2 apps in CSC; 3 apps, 2 goals in FA Trophy
Weymouth (03/86)
Some of Colin's list of coaching achievements: teams coached by him have achieved the following successes 4 Snickers National Championships, 1 Snickers National Finalist place, 14 Snickers Regional Champions, 22 Snickers National State Cup Champions, 15 Snickers National State Cup, 2 Pleasanton Friendship Cups, 2 Blues Cup Champions, 12 North Huntington Beach Champions, 8 Celtic Cup Champions, 2 WAGS Champions, 11 Nomad Champions, 25 Surf Cup Champions, 4 CSL Premier League Champions, 23 Presidio Premier Titles and 1 FWRL Championship.
---
117 - Terence Peter CONNING
By Terry Rowley, Joint Editor of The Robins' Review.
Born: Liverpool, 18th October 1964
Peter was born and raised in Liverpool, joining Liverpool FC as a 16-year-old in 1980.
He played through the junior sides but was released in 1983, despite winning three under-18 England schoolboy caps during his final year at Anfield, (two against Scotland and one against Wales). He then briefly joined the youth set up at Wigan Athletic and had a brief spell at South Liverpool before starting University in Liverpool. Whilst studying he joined Altrincham at the very end of the 1983/84 season, making his Altrincham debut as a substitute in the 2-1 away win at Yeovil on 21st April 1984 and then played again, as a substitute, in the final home game of the season, a 1-0 win over Wealdstone.
During the following 1984/85 season, Peter became more involved, appearing on the bench in a 2-1 away win at Runcorn and then for next five games as an unused substitute, finally making an appearance, again as sub, in the 1-0 defeat at Dartford on the 29th September> After this, Peter was played at inside right, finally making his full debut against Gateshead on the 1st October and, thereafter, he became a regular for the first team.
Peter finally scored his debut goal in 2-0 away win at Kidderminster on the 10th November.
Peter played in the both FA cup games against Blackpool and Doncaster Rovers and in the FA Trophy side that made the semi-finals, against Boston United. He also played in 2-0 defeat to Runcorn in the Cheshire Senior Cup final. He finished the season having played forty full games, with one as substitute and he had scored seven goals.
Now established in the first team, Peter started the 1985/86 season at inside-right before showing his versatility by playing on the right-wing, and then slotting in at left-half. Peter had a successful season and played in Altrincham's FA Cup run beating Chorley, Blackpool and, famously, First Division Birmingham City, before Alty lost to York City in the Fourth Round. It was a season that culminated in the 1-0 Wembley win over Runcorn in the FA Trophy. He finished the season with forty-six appearances, with a further four as substitute and scored a further seven goals.
Having graduated, Peter was offered the chance to play professionally in the Football League at Fourth Division Rochdale, managed at the time by Vic Halom. It wasn't a successful spell and, although Peter played 40 League games during the season, scoring once, he was released at the end of the campaign.
Moving South, Peter joined Altrincham's Alliance Premier League, rivals, Weymouth. Here he was an instant success. In October, Weymouth unveiled their new Stadium, Manchester United were the opposition and they brought a strong side that contained the likes of Brian McClair and Remi Moses and, before a crowd of 4,904, Peter scored the winner in a 1-0 victory.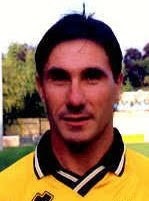 During the 1987/88 season he scored a total of 18 goals, nine of them in the Alliance Premier League. He was not as prolific the following season but his performances were enough to attract interest from Alliance newcomers, Yeovil Town, who paid a reputed £13,000 for him. Peter had scored seven goals up to his departure from The Terras in February 1989. He finished the season, having scored his debut goal for Yeovil in one of his 13 League appearances.
The following 1989/90 season Peter played a full part in Yeovil's success scoring 8 goals in 48 appearances as Yeovil made it to the final of the Bob Lord Trophy against, Kidderminster Harriers, Yeovil winning the home leg 3-0 and drawing the away leg 1-1, Conning scored the equaliser as Yeovil won 4-1 on aggregate.
1990/91 Yeovil's new ground, Huish Park, was opened for the 1990/01 season, Peter scored the second goal in the opening day victory over the just relegated, Colchester United and went on to score 8 goals in 43 appearances during the season. His final season, 1991/92 saw Peter score 4 times in 57 appearances before leaving and joining Bashley for the 1992/93 season, a stay which was not a success, Peter playing only 20 games and scoring a couple of goals.
Peter then joined Dorchester Town for the 1993/94 season and even made one appearance as a guest player for Weymouth. In 1994/95 he returned to Yeovil, where he played another 31 games, scoring once before signing for Trowbridge Town in December 1995, where he scored four goals. He next had brief spells at Salisbury City and then went back to Dorchester before joining Bridport in 1996/97, where he scored 5 goals in 18 games.
Next, he moved to Western League Tiverton Town for the 1997/98 season, making 52 appearances and scoring 4 goals during a very successful season, as Tiverton retained the league title, in addition to retaining the League Cup. Tiverton also capped the season by getting to Wembley in the FA Vase and Peter won a winner's medal as Tiverton beat Tow Law Town 1-0.
In 1998/99, Tiverton finished second in the League, gaining promotion to the Southern League Division One (West). In addition, Peter added another FA Vase winners medal to go with his FA Trophy winner's medal, earned with Altrincham, as once again Tiverton returned to Wembley and repeated their Vase success, this time by beating Bedlington Terriers, 1-0. Peter was, yet again, a near ever-present, playing 52 games and scoring 3 goals during the season.
In 1999/2000 he played 44 games, scoring 4 goals but, now in his mid-thirties, Peter spent more time on the bench for the 2000/01 season, which was to be his last full season, in which he played 40 games, (25 as substitute), and scored 3 goals. He briefly re-joined Weymouth during 2001/01, where he played mainly for the reserves but made one further appearance for the first team from the bench, bringing his career total at Weymouth to 101 games, in which he had scored 25 goals.
Peter returned to Tiverton for season 2001/02 but started only 2 games, in addition to four appearances as a substitute. His playing career appeared to be winding down, (he was to make one further appearance in 2002/03 and again one further substitute appearance in 2003/04).
In June 2002 he then took on the role of player/manager at Screwfix Western League side Bridport, only to leave in October 2003 to take on the role of manager at Sydenham's Wessex League side, Portland United the very same month, only once again leaving and re-joining Tiverton as assistant manager in January 2004.
After the aforementioned substitute appearance, which brought his Tiverton career record to 196 league and cup games in which he had scored 14 goals, Peter finally hung up his boots in his 40th year. He continued as assistant manager until March 2006 when he was released due to cost cutting measures.
In 2002 Peter became a licensed players' agent, a business he still conducts today and was still turning out to play in Charity matches as late as 2012.
Peter Conning's Altrincham Career
1983-84 0+2 apps in League
1984-85 27+1 apps, 6 goals in League; 2 apps in FA Cup;, 3 apps, 1 goal in League Cup; 3 aopps in CSC, 5 apps in FA Trophy
1985-86 31+4-7 in League; 4 apps in FA Cup;, 2 apps in League Cup; 3 apps in CSC; 6 apps in FA Trophy
Total 58+7L-13, 6 FA Cup;, 5-1 in League Cup; 6 apps in CSC, 11 apps in FA Trophy = 85+7 apps, 8 goals.

---

Go to ALTRINCHAM FC LEGENDS INDEX

---